2024's Hottest Online Business Opportunities Revealed
November 12, 2023
2023-11-12 11:17
2024's Hottest Online Business Opportunities Revealed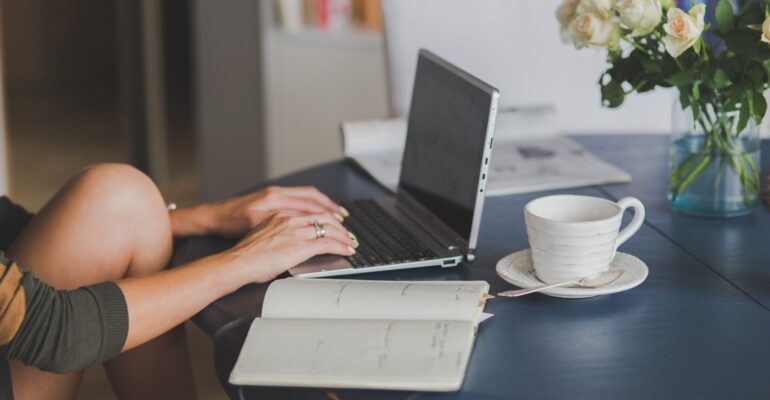 2024's Hottest Online Business Opportunities Revealed
Hello dear! As we approach the end of the year, it's a great time to start thinking about new business ventures. That's why we've put together a list of the top 10 online businesses to start in 2024.
Blogging: If you have a passion or expertise to share, creating a blog might be the right fit. Blogs are low-investment spaces where you can foster a solid readership in a specific area, by providing critical content that keeps visitors coming back.
Affiliate marketing: Affiliate marketing is a performance-based marketing strategy where you earn a commission for promoting someone else's product or service. This is a great way to monetize your blog or social media following.
E-commerce: E-commerce is the buying and selling of goods and services online. With the rise of online shopping, starting an e-commerce business can be a lucrative venture.
Social media marketing: Social media marketing is the process of promoting your brand, products, or services on social media platforms. SMGrowthzia Reseller is a great platform to start your social media marketing journey.
Online courses: Online courses are a great way to share your knowledge and expertise with others. Skillzonia is a platform that allows you to create and sell your own online courses.
Content creation monetization: Content monetization is the process of earning income from content that you have created. This can include video/audio streaming, podcasting, blogging, and more. Subscriber-only access and online courses are the most common and effective ways to get paid directly by users .
Dropshipping: Dropshipping is a retail fulfillment method where a store doesn't keep the products it sells in stock. Instead, when a store sells a product, it purchases the item from a third party and has it shipped directly to the customer. As a result, the merchant never sees or handles the product .
Virtual event planning: Virtual event planning is the process of organizing and executing events that take place entirely online. This can include webinars, conferences, and other virtual events .
Digital marketing consulting: Digital marketing consulting is the practice of helping businesses improve their online presence through various digital marketing strategies. This can include SEO, social media marketing, email marketing, and more .
Online coaching: Online coaching is the process of providing guidance and support to individuals or groups over the internet. This can include life coaching, business coaching, and more .
We hope these ideas inspire you to start your own online business in 2024. If you have any questions or need further assistance, please don't hesitate to reach out to us.