2024's Hottest Online Business Opportunities Revealed
November 12, 2023
2023-11-12 11:19
2024's Hottest Online Business Opportunities Revealed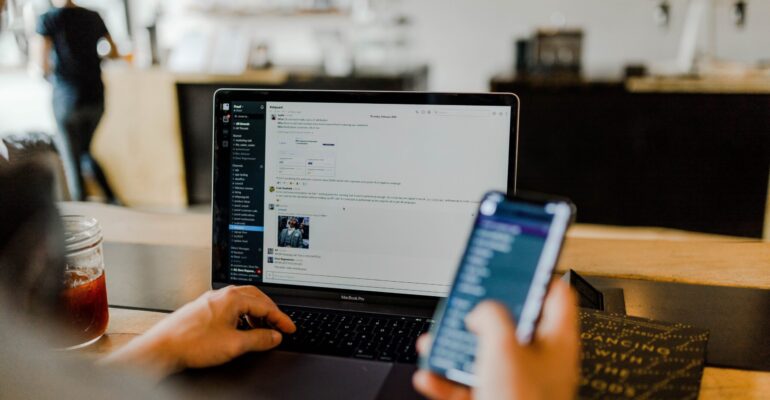 2024's Hottest Online Business Opportunities Revealed
Hello dear! As we approach the end of the year, it's a great time to start thinking about new business ventures. That's why we've put together a list of the top 10 online businesses to start in 2024.
Starting an online business has never been more accessible and lucrative than it is today. With the advancements in technology and the ever-growing number of internet users, the online marketplace is booming. Whether you're looking to escape the 9-to-5 grind, supplement your income, or pursue your passion, there are plenty of exciting opportunities waiting for you.
So, without further ado, let's dive into the hottest online business opportunities that are set to dominate the digital landscape in 2024:
E-commerce: The rise of online shopping has created a massive demand for e-commerce businesses. From dropshipping to selling handmade products, there are countless ways to tap into this thriving industry.
Online Coaching: If you have expertise in a particular field, you can start an online coaching business. Whether it's fitness, personal development, or business strategies, people are willing to pay for guidance and mentorship.
Content Creation: With the popularity of social media platforms and streaming services, content creation has become a lucrative business. Whether you're a writer, photographer, or video creator, there are endless opportunities to monetize your skills.
Affiliate Marketing: By promoting other people's products or services, you can earn a commission for every sale made through your referral. With the right marketing strategies, affiliate marketing can be a highly profitable online business.
Online Education: The demand for online education is on the rise, and this trend is expected to continue in 2024. Whether you create and sell online courses or provide tutoring services, the e-learning industry offers immense potential.
Virtual Assistant: As more businesses embrace remote work, the need for virtual assistants is growing. If you have excellent organizational and administrative skills, starting a virtual assistant business can be a smart move.
Dropshipping: Dropshipping allows you to sell products without having to handle inventory or shipping. With the right niche and marketing strategies, you can build a successful dropshipping business from the comfort of your own home.
Online Fitness Training: With the increasing focus on health and wellness, online fitness training has become a popular choice for fitness enthusiasts. Whether you offer personalized workout plans or virtual classes, there is a vast market waiting to be tapped into.
Social Media Management: Many businesses struggle to effectively manage their social media presence. If you have a knack for social media marketing, starting a social media management business can be a profitable venture.
App Development: With the growing reliance on smartphones and mobile apps, the demand for app developers is skyrocketing. If you have coding skills, starting an app development business can be a highly lucrative opportunity.
These are just a few of the hottest online business opportunities to consider in 2024. However, it's important to remember that success in any online venture requires hard work, dedication, and continuous learning. Before diving into any business, make sure to research the market, identify your target audience, and create a solid business plan.
As we enter a new year, it's the perfect time to take the leap and start your own online business. Whether you choose e-commerce, content creation, or any other opportunity from the list, remember to stay focused, adapt to changes, and always provide value to your customers. With the right mindset and determination, you can turn your online business dreams into a reality.