The Benefits of Business Coaching: How it Can Help Entrepreneurs and Business Owners Grow Their Businesses
November 12, 2023
2023-11-12 11:59
The Benefits of Business Coaching: How it Can Help Entrepreneurs and Business Owners Grow Their Businesses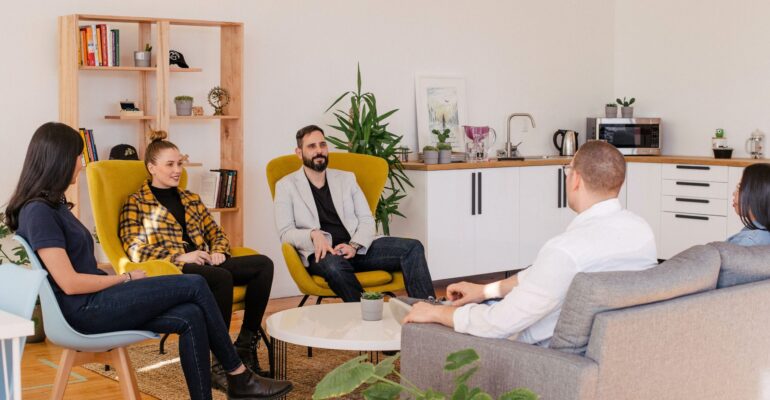 The Benefits of Business Coaching: How it Can Help Entrepreneurs and Business Owners Grow Their Businesses
Running a business can be a challenging endeavor. From managing day-to-day operations to making strategic decisions, entrepreneurs and business owners often find themselves overwhelmed with the responsibilities that come with running a successful business.
This is where business coaching comes in. Business coaching is a process that involves working with a trained professional who can provide guidance, support, and valuable insights to help entrepreneurs and business owners navigate the complexities of running a business.
1. Gain Clarity and Direction
One of the key benefits of business coaching is that it helps entrepreneurs and business owners gain clarity and direction. A business coach can help you identify your goals, create a clear vision for your business, and develop a roadmap to achieve those goals. By having a clear direction, you can make better decisions and take focused actions that will drive your business forward.
2. Develop Leadership Skills
Effective leadership is crucial for the success of any business. Business coaching can help entrepreneurs and business owners develop their leadership skills. A business coach can provide guidance and support in areas such as communication, decision-making, problem-solving, and team management. By improving your leadership skills, you can create a positive work environment, inspire your team, and drive your business towards success.
3. Enhance Business Strategy
A business coach can help you develop and refine your business strategy. They can provide an objective perspective and help you identify areas for improvement. By working with a business coach, you can develop a strategic plan that aligns with your goals and maximizes your chances of success. A well-defined business strategy can help you stay focused, make informed decisions, and adapt to changes in the market.
4. Increase Accountability
One of the challenges of being an entrepreneur or business owner is being accountable to yourself. It's easy to get caught up in day-to-day tasks and lose sight of your long-term goals. A business coach can help you stay accountable by setting clear goals, tracking your progress, and providing feedback. By having someone to hold you accountable, you are more likely to stay focused, take action, and achieve your business goals.
5. Overcome Challenges and Obstacles
Running a business comes with its fair share of challenges and obstacles. A business coach can provide guidance and support during difficult times. They can help you navigate challenges, overcome obstacles, and find solutions to problems. By having someone who understands your business and can provide an outside perspective, you can gain new insights and develop strategies to overcome challenges.
In conclusion, business coaching offers numerous benefits for entrepreneurs and business owners. From gaining clarity and direction to enhancing leadership skills and developing a solid business strategy, business coaching can help you grow your business and achieve your goals. By working with a business coach, you can gain valuable insights, receive guidance and support, and overcome challenges that come with running a business.