Tips for Building a Successful Online Business
November 12, 2023
2023-11-12 12:03
Tips for Building a Successful Online Business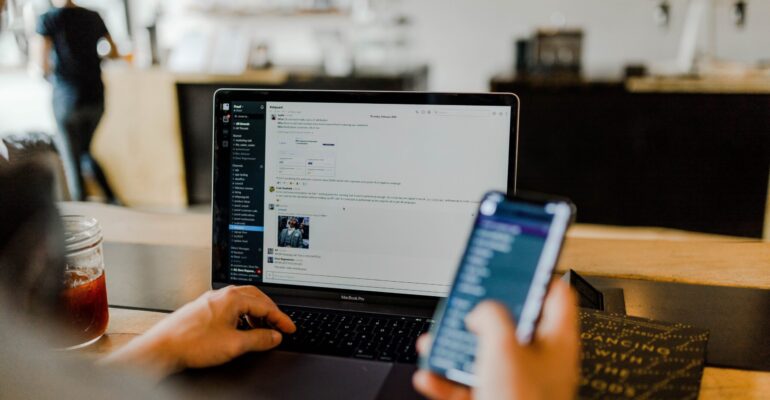 Tips for Building a Successful Online Business
Building a successful online business requires strategy, dedication, and hard work. With the right approach, you can create a thriving online venture that generates income and provides value to your customers. In this blog post, we will share some essential tips to help you build a successful online business.
Create a Professional Website
A professional website is the foundation of any successful online business. It serves as your online storefront and provides potential customers with information about your products or services. When creating your website, make sure it has a clean and user-friendly design, loads quickly, and is mobile responsive. Include high-quality images, compelling copy, and clear calls-to-action to encourage visitors to take the desired action.
Build an Email List
An email list is a valuable asset for any online business. It allows you to directly communicate with your audience and build a relationship of trust. Offer a free incentive, such as an ebook or a discount code, to encourage visitors to sign up for your email list. Send regular newsletters or updates to provide value to your subscribers and keep them engaged with your brand.
Utilize Social Media
Social media platforms offer a powerful way to promote your online business and connect with your target audience. Identify which platforms your target audience uses the most and create business profiles on those platforms. Share engaging content, such as blog posts, videos, or infographics, that provide value to your followers. Engage with your audience by responding to comments and messages promptly.
Optimize for Search Engines
Search engine optimization (SEO) is crucial for driving organic traffic to your website. Research relevant keywords and incorporate them naturally into your website's content and meta tags. Create high-quality content that is valuable to your target audience and encourages them to stay on your website longer. Build backlinks from reputable websites to improve your website's authority and visibility in search engine results.
Provide Excellent Customer Service
Customer service is a key factor in building a successful online business. Respond to customer inquiries and concerns promptly and professionally. Offer multiple channels for customer support, such as email, live chat, or phone. Strive to exceed customer expectations and provide a positive experience at every touchpoint.
Building a successful online business takes time and effort, but by following these tips, you can set yourself up for success. Remember to continuously monitor and analyze your business's performance, adapt your strategies as needed, and stay up to date with the latest trends and technologies in your industry.