How to Make Money Online: A Comprehensive Guide
November 12, 2023
2023-11-12 12:04
How to Make Money Online: A Comprehensive Guide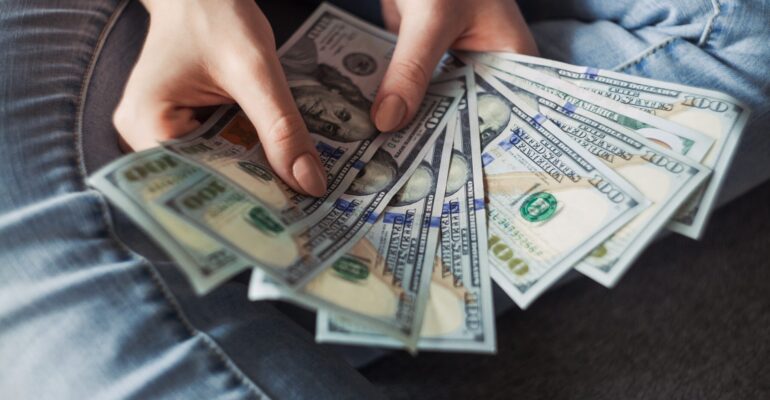 How to Make Money Online: A Comprehensive Guide
Are you looking to make some extra cash from the comfort of your own home? With the rise of the internet, there are now more opportunities than ever to make money online. Whether you're looking to supplement your income or start a full-time online business, there are plenty of ways to turn your skills and passions into profit.
In this comprehensive guide, we will share some valuable tips on how to make money online. From monetizing your blog to creating digital products and selling your services, we've got you covered.
Monetize Your Blog
If you already have a blog or are thinking of starting one, monetizing it can be a great way to make money online. Here are a few popular methods:
Display Advertising: By joining an advertising network like Google AdSense, you can display ads on your blog and earn money whenever visitors click on them.
Affiliate Marketing: Promote products or services on your blog and earn a commission for every sale or lead generated through your affiliate links.
Sponsored Posts: Work with brands and get paid to write sponsored content on your blog.
Create Digital Products
If you have a talent or expertise in a specific area, consider creating digital products to sell online. Here are a few ideas:
Ebooks: Write an ebook on a topic you're knowledgeable about and sell it on platforms like Amazon Kindle or your own website.
Online Courses: Create an online course teaching others a skill or subject you excel in. Platforms like Udemy and Teachable make it easy to create and sell courses.
Templates and Designs: If you're a graphic designer or web developer, create and sell templates, themes, or designs on platforms like Etsy or Creative Market.
Sell Your Services
If you have a skill that can be offered as a service, freelancing can be a lucrative way to make money online. Here are a few popular services you can offer:
Writing and Editing: Offer your writing or editing services to businesses, bloggers, or individuals in need of content.
Graphic Design: Create logos, banners, or social media graphics for clients.
Web Development: Build websites or web applications for small businesses or individuals.
Remember, building a successful online business takes time and effort. It's important to choose a method that aligns with your skills, interests, and long-term goals. Experiment with different strategies and be open to learning from your experiences.
Now that you have some ideas on how to make money online, it's time to take action. Start by identifying your strengths and interests, and then explore the various opportunities available. With dedication and perseverance, you can turn your online ventures into a profitable source of income.