Why MrDavzia's Business and Money Coaching is the Best Investment You'll Ever Make
November 15, 2023
2023-11-15 10:57
Why MrDavzia's Business and Money Coaching is the Best Investment You'll Ever Make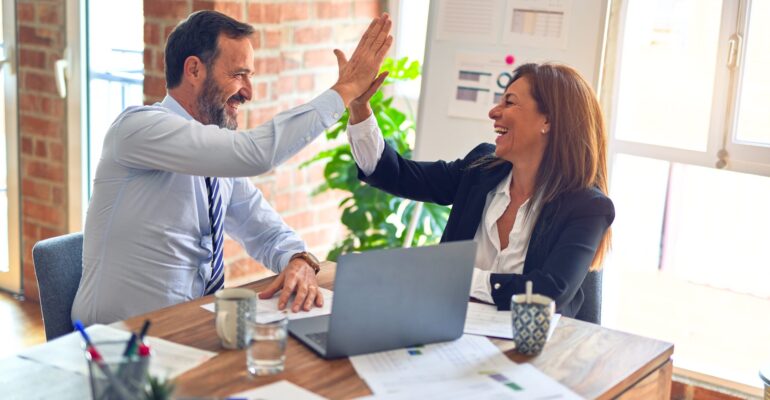 Why MrDavzia's Business and Money Coaching is the Best Investment You'll Ever Make
Unlocking Your Financial Potential with MrDavzia's Business and Money Coaching
When it comes to achieving financial success, having the right guidance and support can make all the difference. That's where MrDavzia's business and money coaching comes in. With years of experience and a proven track record of helping individuals reach their financial goals, MrDavzia is the go-to expert in the field.
The Power of Personalized Coaching
Unlike generic financial advice or self-help books, MrDavzia's coaching is tailored specifically to your unique circumstances and goals. He understands that everyone's financial situation is different and requires a personalized approach. Whether you're an aspiring entrepreneur looking to start your own business or an individual seeking to improve your financial literacy, MrDavzia will provide you with the tools and strategies you need to succeed.
Through one-on-one coaching sessions, MrDavzia will work closely with you to identify your strengths, weaknesses, and opportunities. He will help you develop a clear vision for your financial future and create a step-by-step action plan to get there. With his guidance, you'll gain the confidence and knowledge to make informed financial decisions and take control of your financial destiny.
Building a Strong Foundation
One of the key aspects of MrDavzia's coaching is helping you build a strong foundation for financial success. He believes that in order to achieve long-term financial stability, it's essential to have a solid understanding of basic financial principles. Whether it's budgeting, saving, or investing, MrDavzia will teach you the fundamentals of money management.
With his expertise, you'll learn how to create a realistic budget that aligns with your financial goals and priorities. MrDavzia will show you how to track your expenses, eliminate unnecessary spending, and save for the future. He'll also introduce you to the world of investing, helping you understand the different investment options available and how to make smart investment decisions.
Overcoming Obstacles and Achieving Success
Financial success is not without its challenges, and MrDavzia understands that. Throughout your coaching journey, he will be there to support you every step of the way. Whether you're facing financial setbacks, dealing with self-doubt, or navigating through a career transition, MrDavzia will provide you with the guidance and motivation you need to overcome any obstacles that come your way.
With MrDavzia's coaching, you'll develop a growth mindset and learn to see setbacks as opportunities for growth. He'll help you identify and overcome limiting beliefs that may be holding you back from achieving your full potential. Through his proven strategies and techniques, you'll develop the resilience and determination to keep pushing forward, no matter what challenges you may face.
Testimonials from Satisfied Clients
Don't just take our word for it. Here are a few testimonials from clients who have experienced the transformative power of MrDavzia's coaching:
"MrDavzia's coaching has been a game-changer for me. With his guidance, I was able to turn my passion into a profitable business and achieve financial independence."

– Sarah, Entrepreneur
"I never thought I could be financially literate, but MrDavzia proved me wrong. His coaching has given me the confidence and knowledge to make smart financial decisions and secure my future."

– John, Financial Planner
Invest in Your Financial Future Today
There's no better time than now to invest in your financial future. With MrDavzia's business and money coaching, you'll gain the skills, knowledge, and mindset needed to achieve your financial goals. Don't let another day go by without taking action. Take the first step towards financial success and book a coaching session with MrDavzia today.
Remember, the best investment you'll ever make is in yourself and your future.