The Top 5 Ways MrDavzia's Business and Money Coaching Can Help You Grow Your Business
November 15, 2023
2023-11-15 10:49
The Top 5 Ways MrDavzia's Business and Money Coaching Can Help You Grow Your Business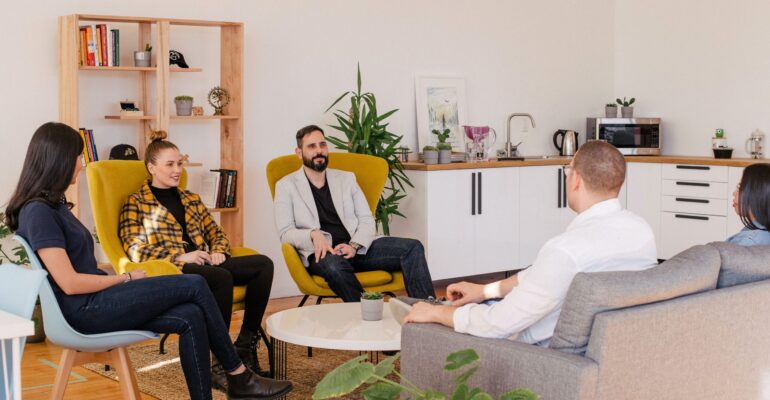 The Top 5 Ways MrDavzia's Business and Money Coaching Can Help You Grow Your Business
Are you looking to take your business to the next level? Do you want to increase your revenue and expand your business? Look no further than MrDavzia's business and money coaching. With years of experience and a proven track record of success, MrDavzia can provide you with the guidance and support you need to achieve your business goals. In this blog post, we will highlight the top 5 ways MrDavzia's coaching can help you grow your business.
1. Strategic Planning
One of the key benefits of working with MrDavzia is his expertise in strategic planning. He will help you develop a clear and actionable plan to achieve your business objectives. Whether you want to launch a new product, enter a new market, or improve your operational efficiency, MrDavzia will guide you through the process and ensure that you are on the right track.
2. Financial Management
Managing your finances effectively is crucial for the success of your business. MrDavzia's money coaching will provide you with the tools and knowledge you need to make informed financial decisions. From budgeting and cash flow management to investment strategies and tax planning, MrDavzia will help you optimize your financial resources and maximize your profits.
3. Marketing and Sales Strategies
In today's competitive business landscape, having effective marketing and sales strategies is essential. MrDavzia will work with you to develop a comprehensive marketing plan that will help you reach your target audience and generate more leads. He will also provide you with sales techniques and strategies to close deals and increase your conversion rates. With MrDavzia's guidance, you will be able to attract more customers and grow your business.
4. Leadership Development
Being a successful business owner requires strong leadership skills. MrDavzia's coaching will help you develop your leadership abilities and become an effective leader. He will teach you how to motivate and inspire your team, delegate tasks, and make tough decisions. With MrDavzia's guidance, you will be able to build a high-performing team and create a positive work environment that fosters growth and innovation.
5. Personal Development
Lastly, MrDavzia's coaching goes beyond just business strategies. He understands that personal development is key to achieving long-term success. Through his coaching, you will gain valuable insights into your strengths and weaknesses and learn how to leverage them to your advantage. MrDavzia will help you develop a growth mindset, overcome limiting beliefs, and build resilience. With his support, you will be able to unlock your full potential and take your business to new heights.
In conclusion, MrDavzia's business and money coaching can provide you with the guidance and support you need to grow your business. Whether you need help with strategic planning, financial management, marketing and sales strategies, leadership development, or personal development, MrDavzia has the expertise to help you succeed. Don't wait any longer – start working with MrDavzia today and see the positive impact it can have on your business!