The Secret to Financial Success: MrDavzia's Business and Money Coaching
November 15, 2023
2023-11-15 10:43
The Secret to Financial Success: MrDavzia's Business and Money Coaching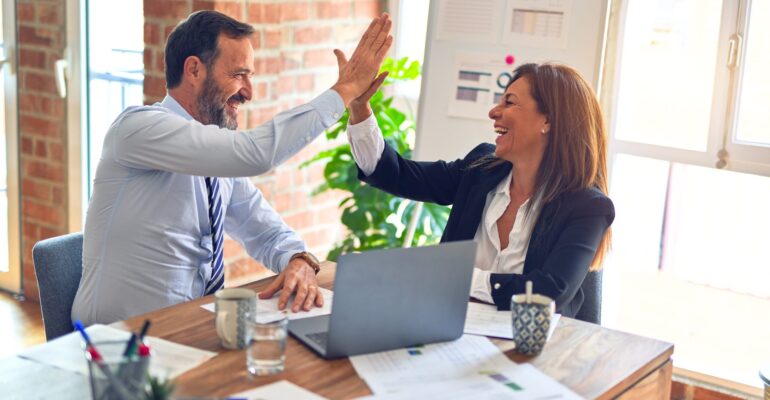 The Secret to Financial Success: MrDavzia's Business and Money Coaching
The Importance of Financial Success
Financial success is a goal that many people strive to achieve. It not only provides a sense of security and stability but also opens up opportunities for personal and professional growth. However, achieving financial success is not always easy. It requires discipline, knowledge, and the right guidance.
The Secret to Financial Success
So, what is the secret to financial success? The answer lies in seeking the right guidance and expertise. This is where MrDavzia's business and money coaching comes into play. With years of experience and a proven track record, MrDavzia is dedicated to helping individuals improve their financial situation and achieve their goals.
How MrDavzia's Coaching Can Help
MrDavzia's coaching is designed to provide individuals with the tools and knowledge they need to take control of their finances. Whether you are struggling with debt, want to increase your income, or need guidance on how to invest wisely, MrDavzia can help.
Here are some ways in which MrDavzia's coaching can help you achieve financial success:
1. Financial Education
One of the key aspects of MrDavzia's coaching is providing individuals with a solid foundation of financial education. This includes understanding basic financial concepts, such as budgeting, saving, and investing. By equipping you with this knowledge, MrDavzia empowers you to make informed decisions about your money.
2. Goal Setting
Setting clear and achievable financial goals is crucial for success. MrDavzia will work with you to define your goals and create a roadmap to reach them. Whether you want to pay off your debts, start a business, or save for retirement, MrDavzia's coaching will help you stay focused and motivated.
3. Budgeting and Money Management
Effective budgeting and money management are essential skills for financial success. MrDavzia will teach you how to create a budget, track your expenses, and make smart financial decisions. By developing these skills, you will be able to optimize your spending, save more money, and achieve your financial goals faster.
4. Debt Management
If you are burdened with debt, MrDavzia's coaching can provide you with strategies to manage and eliminate it. From creating a debt repayment plan to negotiating with creditors, MrDavzia will guide you through the process and help you regain control of your finances.
5. Investment Guidance
Investing can be intimidating, especially if you are new to the world of finance. MrDavzia will demystify the investment process and provide you with guidance on how to make smart investment decisions. Whether you are interested in stocks, real estate, or other investment opportunities, MrDavzia's coaching will help you navigate the market with confidence.
Take the First Step towards Financial Success
Improving your financial situation and achieving success requires commitment and the right guidance. MrDavzia's business and money coaching can provide you with the tools, knowledge, and support you need to take control of your finances and achieve your goals.
Don't let financial stress hold you back. Take the first step towards financial success by seeking the guidance of MrDavzia. With his expertise and proven strategies, you can transform your financial future and create a life of abundance and security.
Remember, the secret to financial success lies in seeking the right guidance. Start your journey towards financial success today with MrDavzia's business and money coaching.