5 Ways to Improve Your Business Networking
November 16, 2023
2023-11-16 14:10
5 Ways to Improve Your Business Networking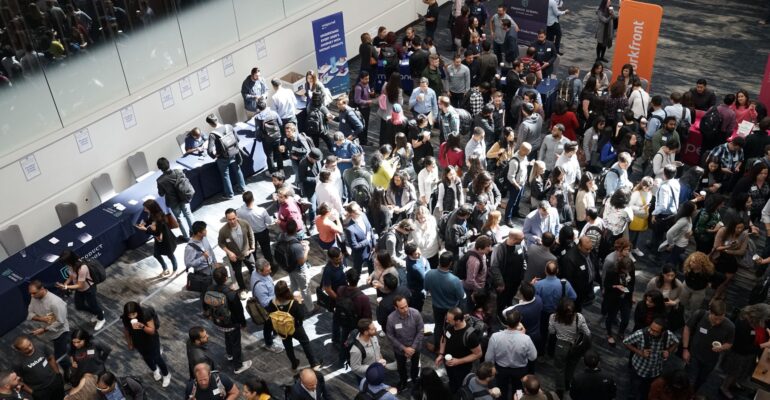 5 Ways to Improve Your Business Networking
Introduction
Networking is an essential skill for any business professional. It helps you build connections, open doors to new opportunities, and expand your knowledge. Whether you're a seasoned entrepreneur or just starting out, there are always ways to improve your networking game. In this blog post, we will provide you with five valuable tips to enhance your business networking skills.
1. Attend Networking Events
One of the most effective ways to expand your network is by attending networking events. These events bring together professionals from various industries, giving you the opportunity to meet potential clients, partners, and mentors. Look for local business organizations or industry-specific events in your area. Make sure to come prepared with your business cards and a clear elevator pitch to introduce yourself.
2. Leverage Social Media
In today's digital age, social media platforms play a crucial role in networking. Utilize platforms like LinkedIn, Twitter, and Facebook to connect with professionals in your industry. Join relevant groups and engage in discussions to showcase your expertise. Share valuable content and interact with others' posts to build relationships. Remember, networking is not just about promoting yourself, but also about providing value to others.
3. Build Relationships
Networking is not just about collecting business cards; it's about building genuine relationships. Take the time to get to know people and understand their needs. Be a good listener and show genuine interest in their work. Follow up with a personalized message or email after meeting someone new, and find ways to stay in touch. Building strong relationships will not only benefit your business but also create a supportive network of professionals.
4. Seek a Mentor
A mentor can provide valuable guidance and support in your professional journey. Look for someone experienced in your industry who can share their knowledge and insights. A mentor can help you expand your network, introduce you to key contacts, and provide advice based on their own experiences. Consider reaching out to professionals you admire or join mentorship programs offered by business organizations.
5. Invest in Business Coaching
If you're serious about taking your networking skills to the next level, consider investing in business coaching. A skilled coach, like Mr. Davzia, can provide personalized guidance tailored to your specific needs. They can help you identify your strengths and weaknesses, develop effective networking strategies, and provide ongoing support and accountability. Mr. Davzia's Business Coaching offers a comprehensive program that can help you achieve your networking goals. You can learn more about their services here.
Conclusion
Improving your business networking skills is a continuous process that requires time and effort. By attending networking events, leveraging social media, building relationships, seeking a mentor, and investing in business coaching, you can enhance your networking abilities and open doors to new opportunities. Remember, networking is not just about what others can do for you, but also about how you can add value to others. Start implementing these tips today and watch your network grow!