5 Common Mistakes Entrepreneurs Make and How to Avoid Them
November 16, 2023
2023-11-16 13:44
5 Common Mistakes Entrepreneurs Make and How to Avoid Them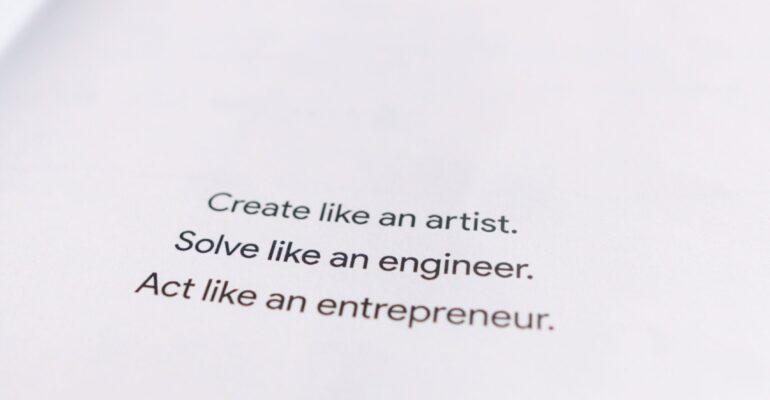 5 Common Mistakes Entrepreneurs Make and How to Avoid Them
Introduction
Being an entrepreneur is an exciting journey filled with opportunities and challenges. While it's natural to make mistakes along the way, learning from them can help you grow and succeed in your business. In this blog post, we will discuss five common mistakes entrepreneurs make and provide tips on how to avoid them.
Mistake 1: Lack of Market Research
One of the biggest mistakes entrepreneurs make is diving into a business venture without conducting thorough market research. Understanding your target audience, competition, and market trends is crucial for the success of your business. To avoid this mistake, take the time to gather data, analyze market trends, and identify gaps or opportunities. This will help you make informed decisions and develop a solid business plan.
Mistake 2: Poor Financial Management
Financial management is a critical aspect of running a successful business. Many entrepreneurs make the mistake of neglecting their finances or not having a clear financial plan in place. It's important to track your expenses, manage cash flow, and create a budget. Consider hiring a professional accountant or using accounting software to help you stay organized and make informed financial decisions.
Mistake 3: Lack of Focus
Entrepreneurs often have a multitude of ideas and opportunities, which can lead to a lack of focus. Trying to pursue too many things at once can spread your resources thin and hinder your progress. To avoid this mistake, prioritize your goals and focus on one project at a time. This will allow you to give your full attention and effort to each endeavor, increasing the likelihood of success.
Mistake 4: Ignoring Customer Feedback
Your customers are the lifeblood of your business, and their feedback is invaluable. Ignoring or dismissing customer feedback is a common mistake that can have detrimental effects on your reputation and growth. Make it a priority to listen to your customers, address their concerns, and continuously improve your products or services based on their feedback. This will not only strengthen customer loyalty but also help you stay ahead of your competitors.
Mistake 5: Neglecting Self-Care
Entrepreneurship can be demanding and stressful, often leading entrepreneurs to neglect their own well-being. Neglecting self-care can negatively impact your physical and mental health, as well as your business. Remember to take breaks, maintain a healthy work-life balance, and engage in activities that recharge you. Prioritizing self-care will help you stay focused, motivated, and resilient in the face of challenges.
Conclusion
As an entrepreneur, it's important to learn from the mistakes of others and avoid common pitfalls. By conducting market research, managing your finances, staying focused, listening to customer feedback, and prioritizing self-care, you can increase your chances of success. Remember, mistakes are inevitable, but with the right mindset and strategies, you can navigate the entrepreneurial journey with confidence.